blogadda.com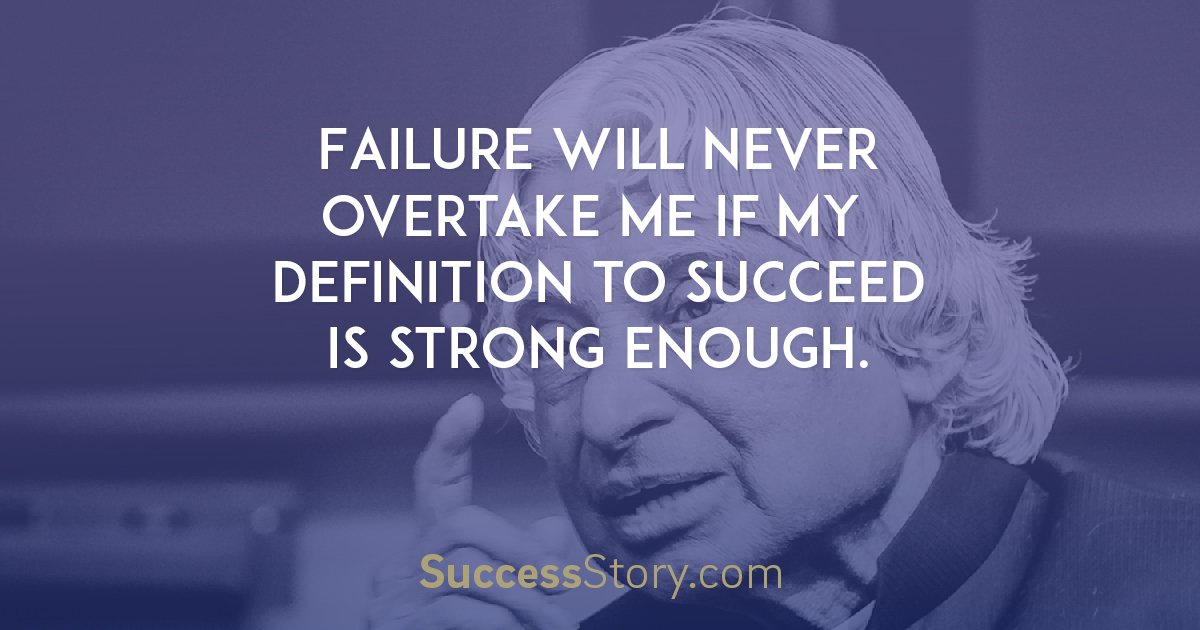 1]   Be more dedicated to making solid achievements than in running after swift but synthetic happiness.
2]  "All of us do not have equal talent,But all of us have an equal opportunity to develop our talent.
3]" If you want to shine like a sun .First burn like a sun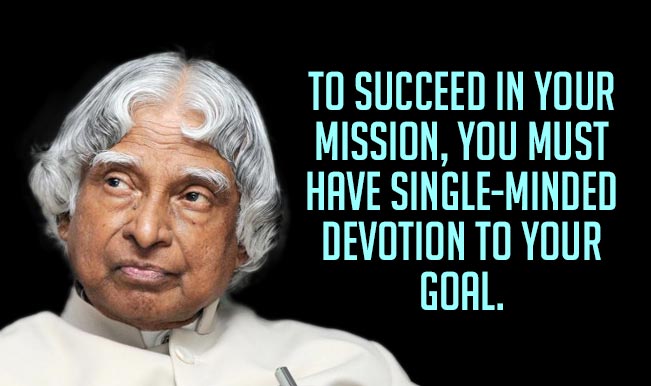 4] "Man needs difficulty in life because they are necessary to enjoy   the success"
5]"All birds find shelter during the rain but Eagle avoids rain by flying above the clouds."
6] Don't take rest after your victory ,because if you fail in second more people are  waiting to say your first victory was just luck.
7]"Thinking should become your capital asset no matter whatever ups & downs you come across in your life"
8] "Without your involvement you can't  success-ed, Without your
involvement you can't  fail"
9] If you fail never give up because  F. A. I. L. means" First attempt in learning " End is NOT THE END in fact END means "EFFORT NEVER DIES"
If you get No, As an answer remember NO means " NEW OPPORTUNITY"  
10]" If you salute your duty, you no need to salute anybody, but if you pollute your duty ,you have to salute everybody."
11]  " It is very easy to defeat someone ,but it is very hard to win someone"  
12]" If you earn your bread well, there will always people around you to apply butter"
13] Those who cannot work with their hearts achieve but hollow, half hear ted success that breeds bitterness all around."
14] Difficulties in your life do not come to destroy you, But to help you realize your hidden potential & power .lET DIFFICULTIES KNOW THAT YOU TOO ARE DIFFICULT.
This great man with modesty ,simple thinking & great living sets a standing example of innovation in the thought process of decades.
He also served as 11th president of the Country for five years.facebook,linked in,tweeter,google+,affimity.com,pininterest,instagram etc
Ignited Quotes of Dr APJ Abdul Kalam
Paperback
– August 17, 2015
---
Save